Shimla, June 7: Seema Thakur, the only woman driver in the fleet of 2,773 buses of the Himachal Road Transport Corporation (HRTC), has shattered gender stereotypes and empowered women in the workplace. She recently became the first woman to drive on some of the toughest and longest inter-state motorable roads.
Seema Thakur showcased her driving skills by operating HRTC's luxury bus on the route from Rohru to Delhi via Shimla, covering a distance of 500 km in over 12 hours. Her remarkable achievement has garnered recognition from local residents and politicians in Theog, Jubbal, Kotkhai, and Rohru towns.
Expressing her delight, Seema Thakur stated, "Driving an inter-state bus, especially for such a long duration, has been a marvelous experience. I take pride in being the first woman bus driver in the region, and I am committed to serving the people of Himachal Pradesh."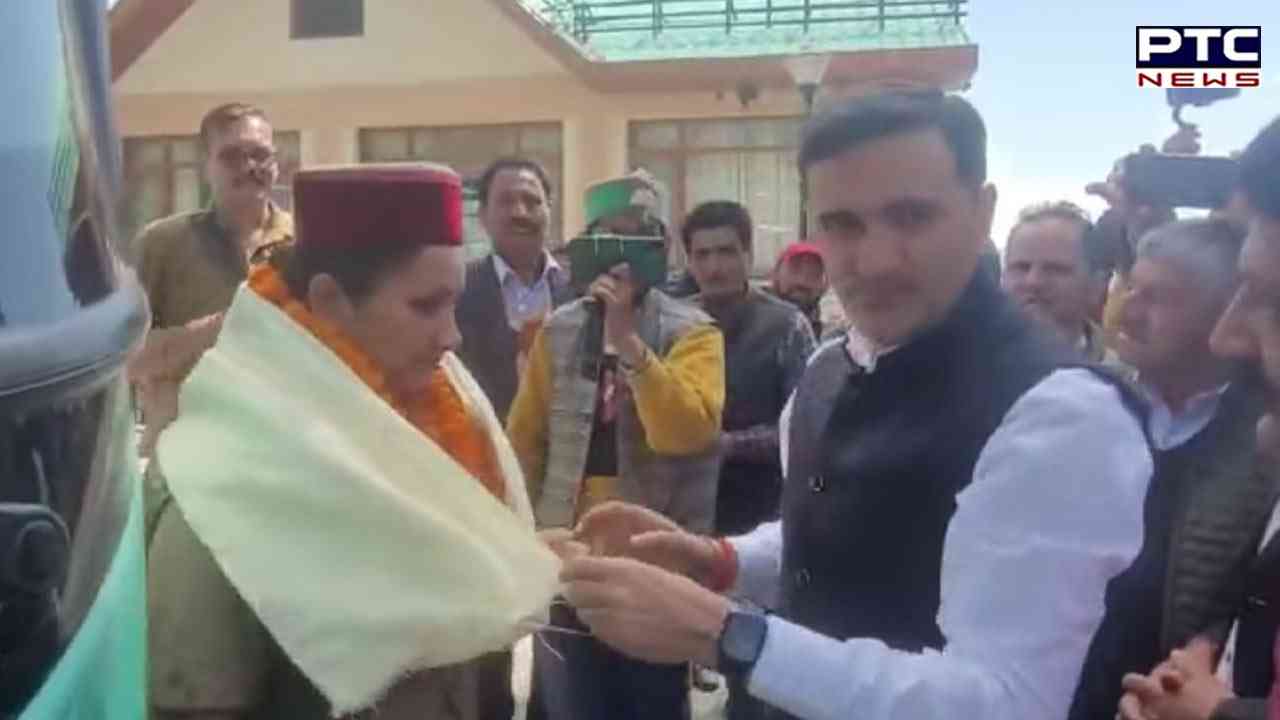 Also Read: Man fined over 1 crore for speeding; license suspended for 10 days
Prior to this, Seema Thakur held the distinction of being the only woman driver among the approximately 9,000 HRTC employees, driving on the Shimla-Chandigarh route. She became the first woman driver on an interstate route, breaking new ground for women in the field.
Seema Thakur firmly believes that gender equality in leadership roles will contribute to a more inclusive and effective society. She hopes that her achievements will inspire more women to join HRTC's buses and cabs. Seema Thakur's dedication and contributions during the Covid-19 pandemic were also acknowledged by the Government of India.
Her father, who worked in the state Transport Department, passed away, and Seema Thakur took over his duties, displaying her commitment to serving the community.
Passengers have expressed their trust and appreciation for Seema Thakur's skills and professionalism. Kanta Negi, an elderly passenger, remarked, "For Himachal, Seema Thakur is a source of pride. We feel safe traveling long distances with her, even at night."
Chetan Bragta, a former apple grower-turned-politician, recognized Seema Thakur's accomplishments as a significant step towards women's empowerment. He honored her by presenting a Himachali cap and a woollen shawl, emphasizing that she was the first woman bus driver from the state to complete the Rohru-Delhi route on a Volvo bus.
"I am delighted to honor HRTC driver Seema Thakur from the Arki area of Solan district for this remarkable achievement," said Chetan Bragta, whose father was a two-time BJP minister and a prominent apple grower in the region.
Seema Thakur's inspiring journey serves as a beacon of hope for women and symbolizes progress in women's empowerment. Her accomplishments highlight the potential for breaking barriers and making a difference in traditionally male-dominated fields.
Also Read: Sonam Bajwa owes her Instagram following to Diljit Dosanjh; deets inside
- With inputs from agencies