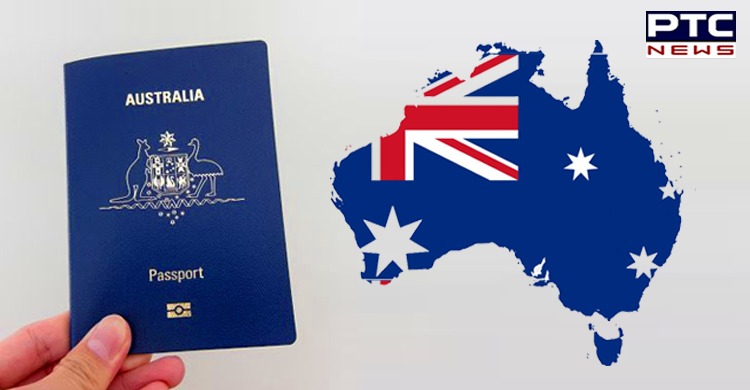 For every migrator in Australia, becoming a citizen is an important part of their story. A Sikh family shared their experience of becoming an Australian citizen at an unusual ceremony held at Albury, NSW recently where all the social-distancing measures were taken because of the pandemic.


Gurjeet Singh and his family became citizens of their 'dream country' Australia on 25 August at Albury, NSW. He had migrated to Australia in 2008 from the northern state of Punjab, in India.
A truck driver by profession, Mr Singh says he feels "proud to be living in this great, peaceful and prosperous country".
"We feel happy and privileged to receive Australian citizenship. It was a great and very uplifting occasion. We were proudly dressed in traditional Sikh attire and enjoyed every moment of this ceremony." he said.
"For us, becoming Australian citizens means an ongoing commitment towards its people, its values and multicultural beliefs, and to have a capacity to work together for everyone's benefit," he added.
Mr. Singh also said that their Sikh way of life also coincides with the concept of 'betterment for all'.

"Our religion teaches us to respect everyone and to live a life in the service of humanity. To some people, we may look a bit different, but we never had any problems or issues with our appearance and religious beliefs ever since we moved to Australia," he added.
He mentioned that in order to practice social distancing and protect the health of guests, the citizenship ceremony seemed 'quite different' this time.
"In NSW, the situation with the coronavirus is not as bad as it is in Victoria. But the authorities didn't take any chances. The ceremony was conducted in the hall but in a COVID-safe manner," he added
"Nevertheless, it was a milestone event for me and my family as we marked this occasion with celebrations along with the other new citizens."
Also Read | Boxer Simranjit Kaur FINALLY gets her due reward from Punjab Govt
Posting the family picture of Mr Singh on Facebook, the Albury city council said,"This week we welcomed 51 new Australian citizens from over 17 countries to our community. The COVID safe event looked very different with social distancing measures in place; however, it is a reminder that we are united through culture and community during these challenging times."
There are currently 85,000 people awaiting a ceremony with many now receiving it through online platforms.
-PTC News