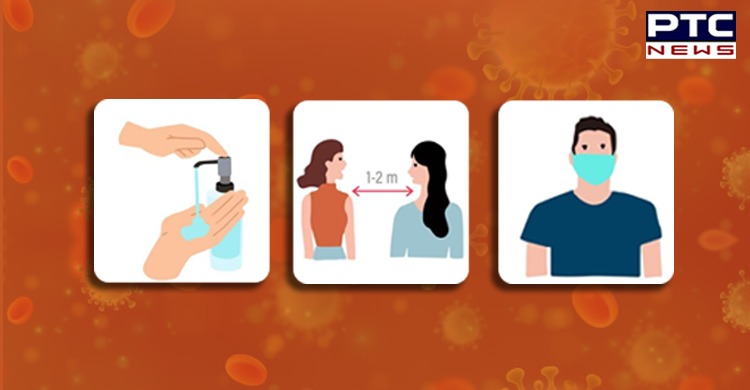 Governor of Punjab and Administrator, UT Chandigarh, Sh. VP Singh Badnore today presided over War Room meeting. The meeting was attended by Sh. Manoj Parida, Adviser to the Administrator, and Sh. Sanjay Beniwal, Director General of Police at Punjab Raj Bhawan.

The Administrator also interacted with Sh. Arun Gupta, Principal Secretary (Home), Sh. AK Sinha, Finance Secretary, Sh. KK Yadav, Commissioner, Municipal Corporation and Sh. Mandip Singh Brar, Deputy Commissioner, Chandigarh, Deputy Commissioners of Mohali & Panchkula, Director-PGIMER, Director Health Services & Director Principal, GMCH through Video Conferencing.


Deputy Commissioner, Mohali stated that they have 1,024 active cases. Deputy Commissioner, Panchkula stated that they have 459 active cases and Deputy Commissioner, Chandigarh stated that they have 1,094 active cases.
Governor Punjab and Administrator, U.T., Chandigarh appealed to all Councilors, Resident Welfare Associations, Market Welfare Associations and NGOs, working in field to inform the Administration, regarding any resident showing symptom of COVID-19. He stated that effective medical treatment can be given, when symptomatic cases are detected early.
He also advised the Administration to start special campaign of 3 W's i.e. Wash your Hands, Wear your Masks and Watch your distancing.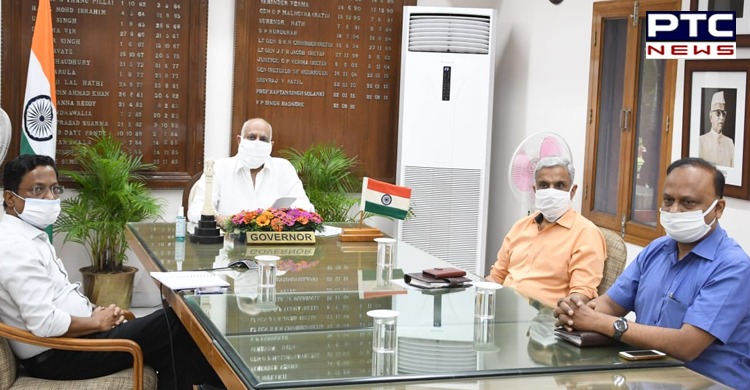 The Administrator further directed Health Officials to focus on Senior Citizens and small children, who are vulnerable towards COVID-19 infection.
Also Read | COVID test mandatory for those attending Vidhan Sabha session
He has also directed the Director General of Police to enforce all instructions of hygienic practices like proper wearing of masks etc. All residents must wear masks above nose to make it more effective against spread of infection.
The Administrator complimented Senior Citizens in the city, who have taken due caution and have stayed at home, thereby preventing infection of any kind. He advised them to be more cautious and stay indoor, since they are more prone to COVID19 infection.
-PTC News