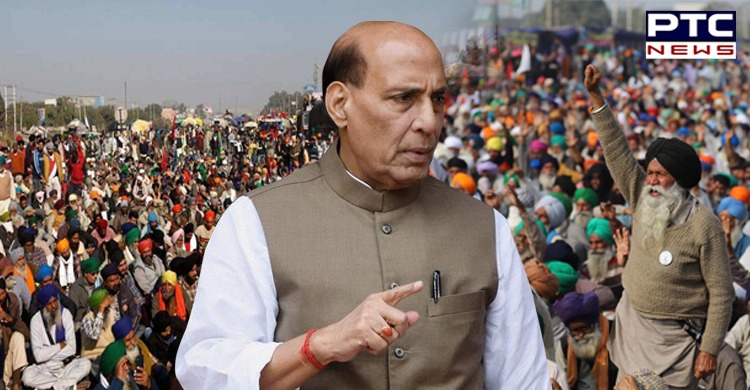 Rajnath Singh Interview: Amid farmers protest against farm laws 2020, the Union Defence Minister Rajnath Singh on Wednesday said that the farmers have been holding demonstrations and that he was not the only one pained but Prime Minister Narendra Modi was pained as well.

In an exclusive interview with ANI, Rajnath Singh said that there was no question of being insensitive towards farmers. Even as he said that the Sikh brothers have always protected the culture of India. "Their contribution will be remembered for protecting the country's self-respect; there is no question on their integrity," he said.
Also Read | 14 more UK returnees found with new mutant coronavirus; tally rises to 20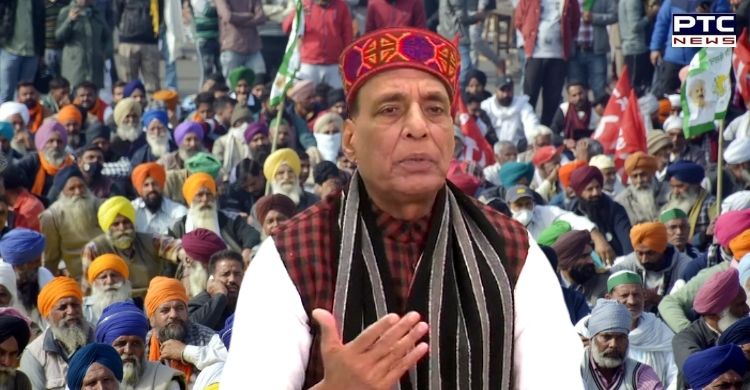 "Some forces have tried to create some misperceptions amongst farmers. We've also spoken to several farmers. My only request to farmers is that clause-wise discussion should be done and not seek 'yes' or 'no' answer. We will find a resolution," Singh said.
On being asked about mobile towers vandalised in Punjab
He said that such things should not happen, adding that the farmers from Punjab should think about this. "The acts of vandalism should stop," he urged.

On being asked about farmers being termed 'naxals' and 'khalistanis
"These allegations should not be made by anyone against farmers. We express our deepest respect towards farmers. They are annadatas'," he said.
Rajnath Singh further said that derogatory remarks shouldn't be made against a PM. "PM Narendra Modi is not just an individual but an institution. I've never used abusive words against any former prime minister. "Mar ja, mar ja" slogans were raised against PM, I felt really hurt," the Defence Minister said.
Also Read | After UK, Australia detects two cases of new mutant coronavirus strain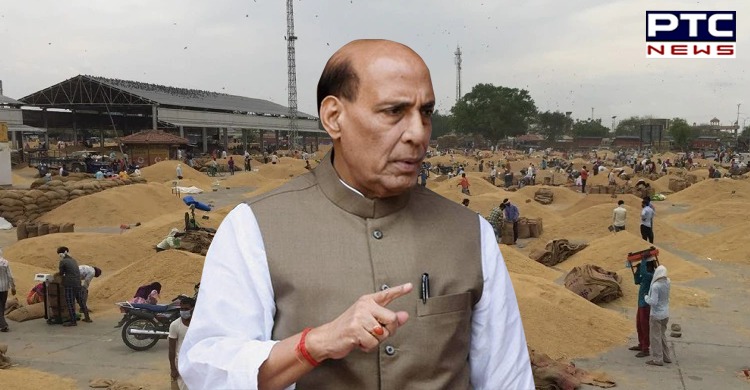 On Justin Trudeau's remarks on farmers protest
Singh said that a Prime Minister of any country should not make comments on India's internal affairs. India doesn't require any outside interference, he said, adding that "It's our internal matter and no country has the right to comment on our internal affairs."
Rajnath Singh to Rahul Gandhi
"Rahul Gandhi is younger to me and I know more than him about agriculture. Because I have been born from womb of a farmer-mother. We cannot take decisions against the farmers," he said.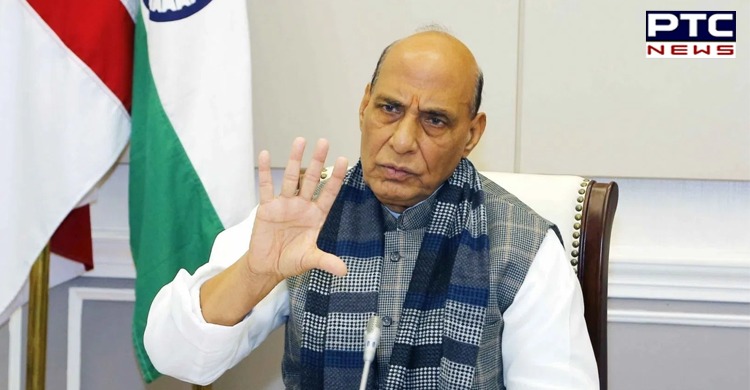 On being asked farmers wanting MSP written into law
The government has repeatedly said that Minimum Support Price (MSP) will continue, he said. Adding, Singh said that "If leaders don't fulfil promises in a democracy then people will punish them. We're striving to increase the income of farmers."
-PTC News